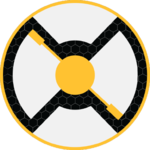 MUSL version of Radarr is available for:
x64_OS5/OS7 -
last version - 3.2.2.5080.0
Download:
"You have not unlocked the download links. Read here to check how you can unlock them."
Dependencies:
ffmpeg
> 4.4.0.0
MUSL
> 1.2.2.0
CaCert
> 1.01.01
Stop any previous version (Radarr mono or Radarr chroot) before installing this one.
About:
https://github.com/Radarr/Radarr
A fork of

Sonarr

to work with movies à la Couchpotato.
This fork works independently of Sonarr and will not interfere with it.
Features
Current Features
Adding new movies with lots of information, such as trailers, ratings, etc.


Support for major platforms: Windows, Linux, macOS, Raspberry Pi, etc.


Can watch for better quality of the movies you have and do an automatic upgrade.

eg. from DVD to Blu-Ray




Automatic failed download handling will try another release if one fails


Manual search so you can pick any release or to see why a release was not downloaded automatically


Full integration with SABnzbd and NZBGet


Automatically searching for releases as well as RSS Sync


Automatically importing downloaded movies


Recognizing Special Editions, Director's Cut, etc.


Identifying releases with hardcoded subs


All indexers supported by Sonarr also supported


New PassThePopcorn Indexer


QBittorrent, Deluge, rTorrent, Transmission and uTorrent download client (Other clients are coming)


New TorrentPotato Indexer (Works well with

Jackett

)


And a beautiful UI

Planned Features
Scanning PreDB to know when a new release is available


Fixing the other Indexers and download clients


Importing movies from various online sources, such as IMDb Watchlists (A complete list can be found

here

)


Full integration with Kodi, Plex (notification, library update, metadata)