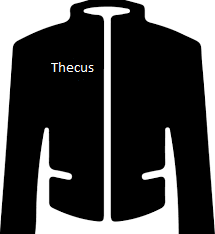 Thecus_Jackett Module is available for:
x64_OS5/OS7 -
last version - 0.17.8410.0
x86_OS5/OS6 -
last version - 0.17.815.0
ppc_OS6 -
last version - 0.17.815.0
Download:
"You have not unlocked the download links. Read here to check how you can unlock them."
Dependencies:
x64
CaCert
> 1.01.00
ModBase1
> 1.07.00
x86;ppc
mono
> 4.4.2.11
About:
https://github.com/Jackett/Jackett
Jackett works as a proxy server: it translates queries from apps (Sonarr, SickRage, CouchPotato, Mylar, etc) into tracker-site-specific http queries, parses the html response, then sends results back to the requesting software. This allows for getting recent uploads (like RSS) and performing searches. Jackett is a single repository of maintained indexer scraping & translation logic - removing the burden from other apps.
Developer note: The software implements the Torznab (with nZEDb category numbering) and TorrentPotato APIs.
Supported Private Trackers
Code:
   Abnormal
   AlphaRatio
   AnimeBytes
   Avistaz
   bB
   BeyondHD
   BIT-HDTV
   BitMeTV
   BitSoup
   BlueTigers
   BTN
   DanishBits
   Demonoid
   EuTorrents
   FileList
   French-ADN
   Freshon
   Fuzer
   HD-Space
   HD-Torrents
   Hounddawgs
   ILoveTorrents
   Immortalseed
   IPTorrents
   PassThePopcorn
   MoreThanTV
   MyAnonamouse
   NCore
   NextGen
   PhxBit
   Pretome
   PrivateHD
   RevolutionTT
   SceneAccess
   SceneFZ
   SceneTime
   Shazbat
   SpeedCD
   TehConnection
   TorrentBytes
   TorrentDay
   TorrentLeech
   TorrentShack
   TransmitheNet
   TV Chaos UK
   World-In-HD
   XSpeeds
   Xthor