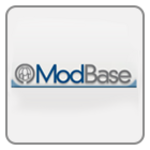 This module bundles common libraries and tools for use by other modules.
If upgrade doesn't work, remove and install the latest version:
Module is available for:
x64_OS5/OS7 - 
last version - 1.07.08
x86_OS5/OS6 - 
last version - 1.07.06
Download:
"You have not unlocked the download links. Read here to check how you can unlock them."
Include binary (and more):
Code:
nano - v2.2.6
rar2fs - v1.29.4
Iclude library:
Thx to Fajo for the original module and other great modules modules that can be found on his webpage
http://www.fajo.de