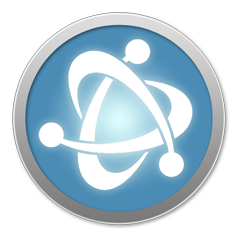 Module is available for:
x64_OS5/OS7 -
last version - 8.2.0.0
x86_OS5/OS6 -
last version - 8.2.0.0
ppc_OS6 -
on request
Download:
"You have not unlocked the download links. Read here to check how you can unlock them."
Dependencies:
OracleJRE8
> 1.02.00
ffmpeg
> 3.1.1.0
By default the media is scanned from
/raid/data/media/
but this can be edited in config file
About
http://www.universalmediaserver.com
Universal Media Server is a DLNA-compliant UPnP Media Server.
It was originally based on PS3 Media Server by shagrath.
UMS was started by SubJunk, an official developer of PMS, in order to ensure greater stability and file-compatibility.
The program streams or transcodes video, audio and image formats with little or no configuration.
Device Support
Code:
AC Ryan PlayOn!HD
Apple iPad
Apple iPod
Asus O!Play
Boxee
Cambridge Audio BD Players
D-Link DSM
Freecom MusicPal
Google Chromecast
LG Smart TV Upgrader
Logitech Squeezebox
Microsoft Xbox One
Netgear NeoTV
Onkyo A/V Receivers
Panasonic Sound Systems
Philips Streamium
Pioneer Kuro
Realtek media players
Samsung smart phones
Sharp TVs
Sony A/V receivers
Sony Network Media Players
Sony PlayStation 4 (PS4)
Sony smart phones
Telstra T-Box
VideoWeb TV
Western Digital WD TV Live
Xtreamer
AnyCast
Apple iPhone
Apple TV
BlackBerry
Brite-view CinemaTube
DirecTV HR
Freebox
Google Android
Hama Internet Radio
LG TVs
Microsoft Xbox 360
Miracast M806
Nokia N900
OPPO Blu-ray players
Panasonic TVs
Philips TVs
Popcorn Hour
Roku 3
Samsung TVs
Showtime
Sony Blu-ray players
Sony PlayStation 3 (PS3)
Sony PlayStation Vita
Sony TVs
Technisat S1+
Vizio Smart TVs
XBMC Media Center
Yamaha A/V receivers
and more !